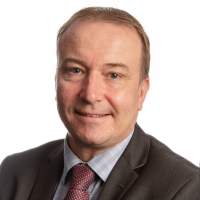 A highly commended and proficient counter terrorist specialist. Between 2014 to 2018 as Detective Chief Superintendent, Scott was the National Coordinator for Protect & Prepare at New Scotland Yard. He is experienced in bomb scene management, disaster victim identification and homicide.
He uses his experiences to train at educational and police academies across the world. Scott was Head of Emergency Planning for the Metropolitan Police between 2010 and 2012 and delivered the emergency plans for the London Olympic Games.
Scott is highly a proficient Counter Terrorism Specialist, who has had a highly decorated career. He has attained 16 commendations including those for detective ability, innovation, persistence and dedication, leadership, professionalism and commitment, as well as receiving the 9/11 International Police Medal for extraordinary and distinguished achievement.
Scott offers an extensive working knowledge in homicide and counter terrorism and as SO15 Senior Investigation Officer and former Head of Scotland Yard SO15 Forensic Management Team.
In his spare time Scott works on his fitness and is a regular gym user and active walker. He also enjoys golf and skiing.
Qualifications:
M.A - Critical Incident Management - Middlesex University, Fellow Institute Civil Protection and Emergency Planning (FICPEM), Graduate of Leadership in Counter Terrorism (LINCT)