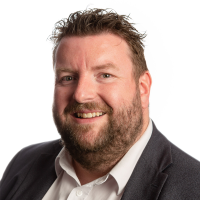 Rob is an accomplished expert in the field of resilience and has a proven track record in leading and delivering high quality resilience programmes in the UK and internationally.
Working at strategic, tactical and operational levels, Rob spent the majority of his career working in the UK Government's crisis management and resilience structures. Here he played a key part in national COBR responses to major civil emergencies and in recent years, developed and implemented new approaches to tackling the challenges posed by civil emergencies. He also supported the delivery of a number of significant major events including the 2012 Olympics, 2014 NATO Summit and the 2015 Rugby World Cup.
Rob has significant experience in supporting multi-agency partners at the local level to build their capabilities to prepare, respond to and recover from emergencies.
Rob is passionate about taking the complexity out of building resilience and as such, he works hard to bridge the gap between organisations to build a multi-agency capability.
He is a strong advocate for the key role that leadership plays in good crisis management, and most importantly, ensuring that the human element of crisis response is not lost.
In his spare time Rob enjoys walking his dog in the countryside and cooking for friends and family. He also has a keen passion for records and you can often find him browsing second-hand vinyl shops.