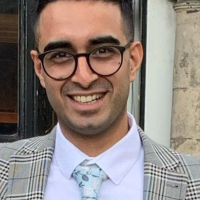 A skilled resilience professional with 5+ years' experience within the UK's largest retailer, Bhavick supported the UK Tesco team and led work across the international Tesco businesses to improve organisational resilience and prepare for disruptive events.
During the Covid-19 Pandemic response, Bhavick provided leadership, quality analysis and assessment on the potential impact. He supported strategic decision making, including implementing and exercising business continuity, crisis management and incident management plans at operational, tactical, and strategic level in the UK, Europe and Asia.
Bhavick opted to move from private sector, passionate about using his experience to understand and support resilience planning at a local and national level.
He joined the EPC as the Business Continuity and Organisational Resilience expert, to to bring his experience to working with Civil Protection Resilience, supporting individuals and teams on their organisational resilience journey to build capabilities to withstand disruptions, and contribute to enhancing the whole of society resilience.
Qualifications:
MSc Risk Management, Bachelor of Laws (LLB)