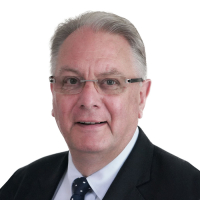 One of the UK's most experienced security and emergency resilience experts, Willie is a sought-after advisor who has worked in China, across the Middle East, Europe and the UK. He has significant command experience and credibility at strategic, tactical and operational levels in both the public and the private sector.
A successful career of over 30 years in the British Transport Police (BTP) included his professional involvement in almost every major incident on Britain's railways between 1997 and 2008; he was the first Silver Commander at the Ladbroke Grove Train Crash and was also commended for 'Outstanding Leadership' following the terrorist atrocities in London in 2005.
Willie is highly regarded in respect of emergency resilience matters, including Business Continuity, across a variety of organisations including transport, central, local government and a range of private sector companies. He is a renowned advisor, trainer and validator of policy, procedures and capability.
Passionate about developing teams and individuals, Willie believes in supporting people to achieve their very best, especially during challenging situations when victims and other vulnerable people may be critically reliant on the seamless professionalism of responding organisations.
In his spare time Willie likes to keep busy, especially outdoors. He enjoys walking, cycling and messing about with motor cars and can occasionally be found assisting the head gardener (his wife!)
Qualifications:
BSc (Hons), FICPEM, MBCI, MCMI