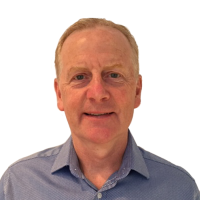 A Security and Emergency Sector Specialist, Ray was awarded an Order of the British Empire (OBE) for his work in building resilience following natural disasters and terrorist attacks.
During a vast career in education and training, he has implemented and managed a quality assurance programme in Canada, as well as introducing a trainee programme at an army college.
In 2018 Ray was awarded an OBE for a career that has encompassed too many defining moments to list. The award is a recognition for the dedication to a lifetime's work in the security and emergency sectors. From project managing multi-agency lessons and responding to the terrorist attack on the Manchester Arena in 2017, through to deployment to natural disasters such as floods and fire. The wealth of knowledge Ray possesses is second to none.
He has contributed to stronger and more resilient communities across the north-west regions, working with partner agencies to assess risk, develop contingency plans, train and exercise. In short, he has contributed to building safer and more secure environments.
Holding a vast background of training, Ray also introduced a 'National Traineeship' programme for over 1,300 students in an army college, implemented and managed a quality assurance programme for the Canadian Forces Training Development Centre.
Whilst Ray is used to leading, he appreciates the importance of teamwork, especially utilising all the skills and knowledge available to reach the desired goal. With a lengthy career in education and training, Ray still revals in seeing the difference that personal development can make to an individual and to an organisation.
Ray is married with a daughter who works as a Corporate Communications Specialist. He enjoys most sports (now mostly as a spectator), works-out at the gym and walks his border terrier.
Qualifications:
BA Hons, PGCE, MEd