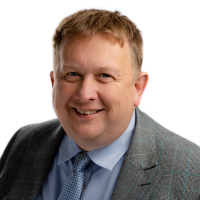 As the National Police Lead on the Joint Emergency Services Interoperability Principles (JESIP) Programme, Julian has helped to shape and improve the way in which blue light, local government and other responder agencies prepare for, respond to and learn from incidents as a whole.
Julian gained his experience of multi-agency leadership and command from community, response and control room police command and from many years' experience as a Police Firearms, Public Order and Chemical, Biological, Radiological & Nuclear (CBRN) Tactical Commander.
Working as a Civil Servant within energy security, he has helped to ensure sufficient supplies of secure electricity to ease the transition from a fossil fuel system to a more environmental friendly, renewable energy system.
Julian authored the National Police doctrine on: Management of Police Information (2nd Edition), Stop and Search in Relation to Terrorism, Schedule 7 of the Terrorism Act.
Julian believes: "It is important that all those of us who have a role in protecting our communities and neighbours should work together to ensure we do the best possible job by making use of all our skills, knowledge and experience".
As well as a private pilot's license and owning shares in an aeroplane, Julian has a love of travel, which he shares with his children.
Qualifications:
MSc in Interprofessional Practice - Civil Emergency Management, City University of London