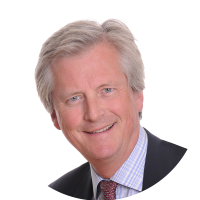 There are few people more highly experienced in emergency, risk and crisis management, business continuity and organisational resilience than James.
Having worked with clients in both public and private sectors throughout many parts of the world, James has a wealth of experience in a broad range of industries. His career has seen him undertake a wide range of Business Continuity Management (BCM) planning, helping businesses and governments to help build strong and effective resilience capabilities.
James has trained clients in integrated emergency and crisis management techniques to ensure people can plan for, respond to, cope with and recover from a range of scenarios. These include areas such as cyber-attack, fire, flood, pandemic and humanitarian crisis amongst others.
James has taken part in training, exercising and advisory assignments across the globe from Australia to Qatar and Canada to South Africa, as well as projects here in the UK.
Due to his vast experience in the field, James has also provided his services as a regular Chair, Panel Moderator, Speaker, Writer and Global Ambassador.
Qualifications:
Diplomas in Management Studies, Risk and Security Management. MA in Business Administration. He is a fellow of the Business Continuity Institute (BCI) and Chartered Management Institute (CMI), with specialist membership of the Institute of Risk Management (IRM).