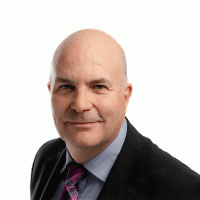 An accomplished leader and innovator in crowd safety management who delivers success through inspirational leadership, intelligent problem solving and outstanding decision-making. His impressive track record in event and incident management across public and private sectors is complemented by genuine expertise in wider organisational management and development.
Ian's experience has been used in crowd safety, counter terrorism, search and major incidents. His knowledge and understanding of crowd safety, health and safety, security and counter terrorism is in demand with clients throughout the UK and internationally.
Ian has gained an extensive range of experience in safety and security, which has been developed through a career that has included roles such as police officer, crowd safety manager and safety officer. He has driven smart strategies to improve service delivery through effective performance management, whilst ensuring full procedural and statutory compliance.
Working at strategic, tactical and operational levels, within both public and private sectors, he has seen service at 'crowded places' such as New Year's Eve Celebrations, Notting Hill Carnival, Wembley Stadium events and 2012 Olympics / Paralympics. Exposure to 'major incidents' has seen Ian involved in the aftermath of terrorist incidents and aircraft 'accidents.'
Ian publishes regularly on topics such as persistent standing, using mobile technology to improve safety and security in football stadiums as well as CPD for safety officers. He brings vast experience into the classroom, as well as directly to organisations. In addition to delivering safe events, he also assesses and mentors safety officers working towards their Level 4 Diplomas in Spectator Safety Management.
Ian's passion in the industry led to the development of the Ox-Rails: Supporting Safer Spectators concept, an engineered solution to reduce the risk of a progressive crowd collapse amongst persistently standing supporters within a stadium and Ox-Tales: Supporting Safer Stadia, a mobile phone app to support the administration of the Oxford United 'Banning Scheme' for risk supporters as well managing other safety and security functions.
Ian believes that a blend of theoretical knowledge, operational experience, creative vision and passion creates a world-class safety environment for forward-thinking businesses.
In his spare time, he enjoys 'phone free' walks with his wife, keeping fit, live music events & watching NBA Basketball.
Qualifications:
BA (Hons) Crowd Safety Management
FdA Crowd Safety Management
Level 4 QCF Diploma Spectator Safety Management
Level 4 NVQ Diploma Education and Training, Assessor
NCRQ Cert. Applied Health and Safety
NCRQ Cert. Personal Injury Liability and Absence Reduction