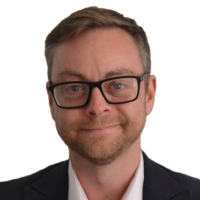 A specialist in the manufacturing sector, Craig provides expert knowledge in risk management and emergency planning. He is a specialist in transforming complex engineering controls into a format that focuses on the end user.
Specialising in operational and manufacturing risk management, as well as incorporating emergency planning Craig has developed extensive skills and experience in this field. Craig takes a methodical and scientific approach to risk appraisal and control solutions and then finds a way to convey these 'hard' engineering controls into a 'softer' people centric delivery. He looks to develop engagement through behavioural based safety.
When it comes to principals, Craig adheres to some distinct core values, theses are:
Ownership: A vocational calling to protect others from risk
Courage: A profound belief that all incidents are avoidable
Engagement: Encouraging and enlightening others to safer working behaviours
Originality: Thriving on developing solutions without blueprint
In his spare time, Craig is right at home in the great outdoors and has a passion for exploring the globe. He's also a big motorsports fan, in particular the British Touring Car Championships.
Qualifications:
MSc. Manufacturing Excellence, BSc (Hons). Biology