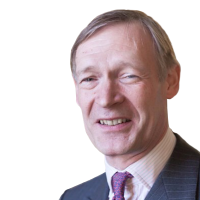 During his career in the UK Government, Bruce played an integral part in improving the UK's readiness to respond to major emergencies.
An expert in policy and operations, his experience and knowledge has played a vital role in responding to both natural and man-made emergencies.
Bruce has previously held a wide range of policy and operational roles within the Ministry of Defence (MoD) and Cabinet Office. He was appointed Secretary to the Review by Privy Counsellors of Intelligence on Weapons of Mass Destruction in 2004.
After this role he was appointed Director of the Civil Contingencies Secretariat in the Cabinet Office, leading cross-public and private sector work to improve the UK's readiness to respond to major emergencies, alongside the central government responses to a wide range of domestic emergencies.
In his time he has dealt with a range of incidents from shortages of fuel, through to the foot and mouth and swine flu pandemic. He moved into the position of Finance Director of the Cabinet Office, a role which overlapped with his last position as Executive Director of the Cabinet Office's Government Property Unit from 2012 to 2016.
Bruce has recently retired from the Civil Service, where he developed a myriad of skills, knowledge and insight. He was appointed Companion of the Order of the Bath in 2008 for his contribution to public service.
Qualifications:
Degree in Civil and Structural Engineering, CPFA