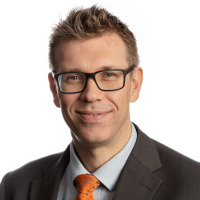 As an Emergency Planning Expert, Alan works alongside clients taking a proactive approach towards emergency and business continuity planning. Alan's experience spans over 20-years', including his superb knowledge of legislation, guidance and standards. Which is in high demand from local authorities and multi-agency organisations.
For the past 20-years', Alan has worked in emergency planning, leading to him possessing an array of in-depth knowledge of legislation, guidance and standards. He has worked extensively with a range of multi-agency organisations preparing and developing a wide variety of contingency plans and arrangements.
Throughout his career, Alan has been involved in the response to a number of significant incidents including major flooding, Brexit planning, industrial accidents and animal disease. As a Local Authority Emergency Planning Manager for four unitary local authorities, Alan also has a wide experience of hazards from flooding to industrial incidents.
Having seen firsthand how emergencies can turn people's lives upside down, Alan has strong beliefs on the proactive nature of emergency and business continuity planning. He feels that being supported by partnership working, training and exercising can make a real difference to the effectiveness of emergency response.
Outside of his work, Alan enjoys spending time with his family and attending football matches whenever he has the opportunity.
Qualifications:

Masters in Business Administration