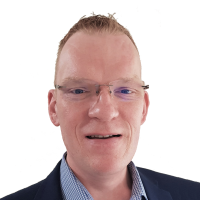 A well-regarded resilience specialist with experience across all areas of business continuity, crisis management, emergency planning, response and recovery. Adam has led organisational recovery from cyber incidents, severe weather, disease outbreaks and pandemics, business continuity disruptions and terrorist attacks.
Well-placed to support organisations in understanding the likelihood and impact of disruptive challenges, Adam has served on multiple Local Resilience Forums, Strategic Coordinating Groups (SCGs) and helped many teams absorb and bounce back from disruptions.
Passionate about developing and building resilience capability at all levels, Adam utilises innovative and interactive approaches, underpinned by legislation, guidance and best practice methodologies in both resilience and project management, to maintain strong partnerships that minimise the impacts of incidents on individuals, communities and responders.
With a wealth of knowledge and experience in leading recovery from incidents, Adam's warm and personable style supports organisations to identify and embed learning and lessons, enabling teams to recover quickly and take the opportunities these situations can present to work differently.
Previously Adam has worked alongside the NHS with category one responders, building, strengthening and leading teams directly involved in resilience and operational services. He has also been involved in counter terrorism, cyber security, international sporting events, pandemics, the European Union Exit and severe weather.
In his spare time, Adam is Chair of trustees for an education charity and supports the Parish Church in areas of risk management, resilience and health & safety. Prioritising time with his wife and three lively young boys, friends and family, good food and exploring new places are also important to him.
Qualifications:
Formerly chair of the Emergency Planning Society (London), Adam also holds a degree in public service management, a diploma in emergency planning and Certificate of the Business Continuity Institute (CBCI).