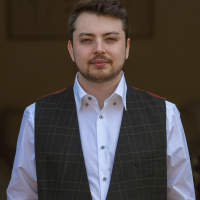 With a background in both public and private facing organisations, giving him multiple perspectives, Josh isn't afraid to challenge the status quo and encourage positive change in the field of resilience.
Josh worked in the heavily regulated chemical industry for three years, where he was strongly linked to Control of Major Accident Hazards (COMAH) sites. In this capacity, Josh worked closely with Local Resilience Forums (LRFs) to produce multi-agency plans, and facilitated statutory duty exercises involving multiple stakeholders. Having graduated with a BSc in Disaster Management and Emergency Planning, Josh has both theoretical grounding as well as practical application to lead the Civil Protection capability with particular focus on Critical National Infrastructure, transport and high hazard industries.
With a passion for resilience, Josh aims to bring positive developments to the field, supporting responders and planners to continually improve for the benefit of all citizens. His determination is powered by the knowledge that, ultimately, it is people that are most impacted by emergencies and crisis events.
Josh enjoys speaking with people to understand their needs, however complex, and encouraging people to think of the bigger picture, always asking the 'what if' questions that always trigger thought provoking conversation.
Josh spends most of his spare time on a basketball court as both a qualified coach or playing as captain for his local league. He also loves live music and can often be found watching some of his favourite artists take the stage.
Qualifications:
BSc in Disaster Management and Emergency Planning