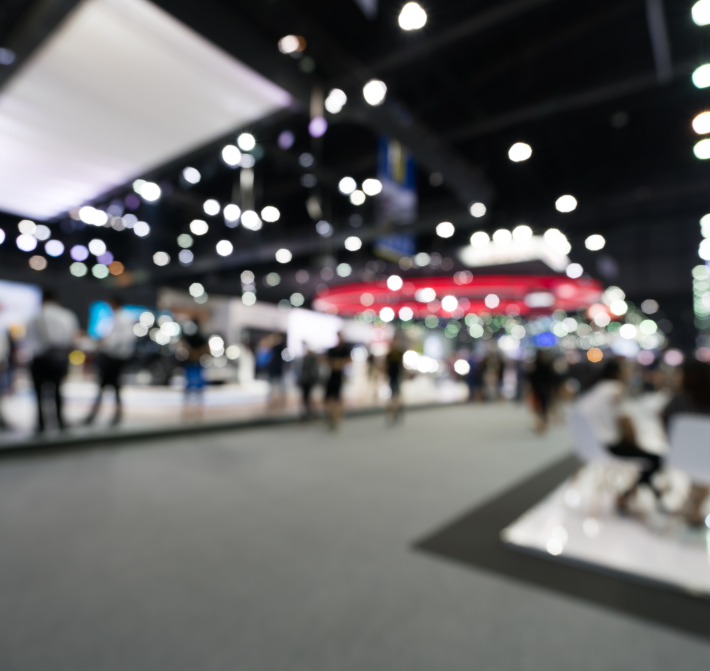 Earlier this month our Resilience Capability Lead, Kelly Blakeley who specialises in Business Continuity, attended the first face-to-face BCI World event since the impacts of COVID-19.
We asked Kelly to reflect on her attendance at the event and to share an insight into the day.
So, what was different about the event?
The conference this time was one day compared to the usual two days; and its likely no surprise that the first in-person conference since 2019 was considerably smaller generally, including the main speaker and exhibitor space. There were, in my opinion benefits to this though.
It was more intimate; you were unlikely to lose people due to the layout and it helped you see some of the same faces throughout. This was helpful in getting to know others a little better and facilitating networking opportunities.
There was a real feeling of things being different now; things felt 'new'. There were fewer of the familiar faces from 2019; in part a result of the change to the shorter one day duration I would imagine.
Call me sentimental but I am still very wrapped up in the novelty and gratitude of being able to have these in person gatherings again after the global challenge and personal impacts of the last couple of years. The free flow of enthusiasm and communication within these in person spaces, completely free of any technological interfaces can feel so precious and liberating. It was great to be in a space with a variety of resilience professionals – public sector representation still being outnumbered by private sector.
I will add that the event was run with a hybrid offering, but this piece focuses on the in person element.
What were the Highlights?
Aside from enjoying some in person resilience based interactions, there was a range of keynote and breakout session speakers. I will outline just a few of my top highlights below.
Operational Resilience – 'Compliant but not yet resilient'
The morning showcased a highly anticipated presentation on Operational Resilience. The financial sector (or FinServ) did of course take on the ask of the FSA Operational Resilience Policy from 2021, in which the expectation of a greater focus and accountability for being more resilient in mitigating disruption based impacts to consumers (including vulnerable consumers) was tasked to the sector.
From their position in supporting the financial sector, Kate Needham (Fusion) and Stella Nunn (PwC) provided dynamic positioning of the dialogue surrounding this discipline. OpRes is still relatively in its early stages in terms of standardisation across 'resilience' as a specialism, with there not yet being a widely recognised definition or standard. Consequently, there is still a lack of clarity and confusion on what it actually means consistently between all of us across sectors. Business continuity, organisational resilience and operational resilience seem to be the prime suspects for blurred lines and confusion. My upcoming Emergency Service Times article on Organisational Resilience hopefully clarifies that aspect. But in the midst of this confusion, Kate and Stella managed to open the discussion and dispel some of the fear related to it. With the audience leaving feeling a little less intimidated by the term. They shared a positive call to action that, in fact, it doesn't matter too much what we call it, as long as we are working to greater resilience for the services our organisations provide to end users.
- A comforting but empowering and energising session, superbly delivered in a professional style with the friendly feel of neutralising an intimidating topic.
'Building emotional resilience & creating effective human recovery processes for crisis situations'
Dr Liz Royle dispelled more myths, but this time relating to something that truly resonates with audiences on a highly personal level. Our breakout session started by asking us the question: 'Who would be impacted by a violent incident in the reception of our organisation?'.
The table I was on, consisting of professionals with a mix of financial, health and public services background, immediately asked, well, who wouldn't be impacted? And when we thought through the different areas of impact; direct, indirect, family, friends, communities, staff both present on-sites and working remotely, the varying impacts continued in a spider web style impact map.
So, the question is, how do organisations effectively support staff from the immediate and subsequent impacts of incidents? Dr Liz outlined the importance of support structures being embedded into organisational culture – it seems, that most organisations have got room for improvement here. Dr Liz asked the question to the audience: Who has heard of Post Traumatic Stress Disorder (PTSD) in the media? The audience unanimously had. We were then asked: Who has heard of Post Traumatic Recovery (PTR)? A term that next to no one had heard in the media. So, it seems we have the fear and stigma in PTSD, and no knowledge that PTR can happen with the right support in place.
- A fascinating, personal impacting session all could relate to with huge relevance and importance particularly considering the challenges we've all faced in our individual and professional lives the last few years.
Just crossing the Antarctic..(!)
My 'fangirl' moment of the day was delivered by Felicity Aston MBE; a British Polar Explorer, author and climate scientist who now runs, among many things, exploratory expeditions across the Antarctic. Felicity has led several all-women expeditions and record-making international teams.
On her solo trek across the Antarctic, Felicity described a story of utterly inspiring ambition, courage and resilience. I recall Felicity recounting some of her critics who seemingly doubted her ability based on the fact she didn't quite look like those who had previously completed similar treks. Other recollections reflected on the 63 days trekking to complete a solo trek, often in 'white out' conditions and the physical, emotional and mental effects that came with that.
One of the major things that struck me was how 'human' Felicity's recount was, with real fears and flaws related to 'failure'. In an unexpected way, despite all of the difficulties shared and amongst the sheer awe we all felt, Felicity seemed to have a way of making such a trek feel a little more accessible.
Through the human reality, dare I say, that I almost left feeling that such an amazing trek could be achievable if we dared to believe in our strength and capabilities. I found myself asking the question: how often do I try to do things, that I feel I absolutely could not do?
- There was no question whether I would attend this keynote. After a greatly impacting session, I was so grateful to Felicity for her time at the end of the day for a brief chat (where I ensured to unashamedly to tell her how amazing she was).
What's next?
I hear that there may already be plans for the resumption of a 2-day in person event next year. I am excited for this next generation of in-person interactions of resilience professionals at events such as this for the future.
If you'd like to discuss Business Continuity at your organisation or your own professional development in this sector, please get in touch.
BCI World Hybrid 2022 - 2nd & 3rd November 2022: Find out more about the event here