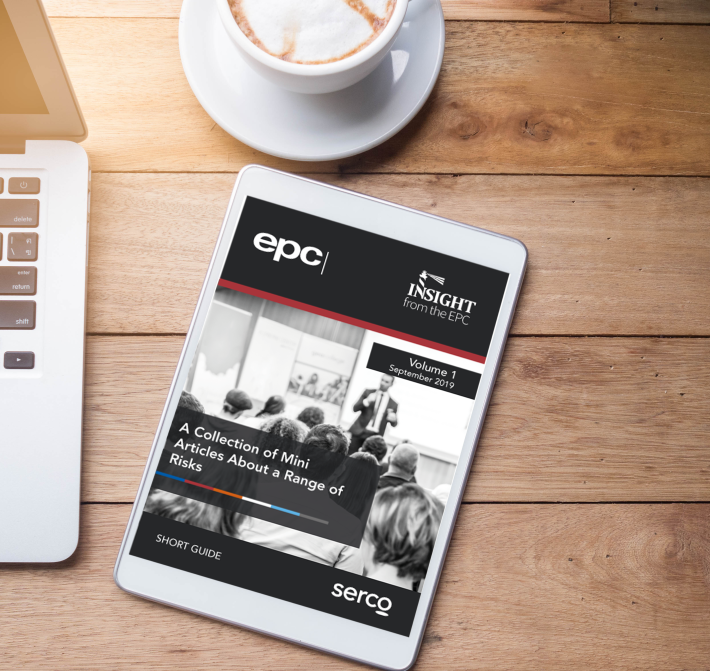 Alert is the Annual Journal of The Institute of Civil Protection and Emergency Management: You can read it here.
Here at the EPC we pride ourselves on working with institutes and groups such as ICPEM, as we see the great potential in peer support and working together. The summer 2019 journal includes papers written by one of our EPC staff members and two of our associates, the papers are fantastic, definitely worth a read, find out more below.
Jennifer Newton

Our Resilience Knowledge Coordinator, Jennifer Newton, has been with the EPC for the past year as part of her sandwich year in industry whilst studying Disaster Management and Emergency Planning at Coventry University. Jennifer submitted her essay on 'Why Lessons Identified Are Not Always Lessons Learnt' for the Bill Blake Memorial student competition. We were extremely proud to announce that Jennifer got 2nd place with this essay, which has been published in this years' journal. Jennifer's essay is a great read and gave some fresh perspective from a young professional early in her career. It's definitely worth a read.
Roger Gomm QPM

We are very proud to have Roger Gomm as one of associates here. Roger has written two papers surrounding climate change and building resilience. These papers both execute a great writing style with very interesting topics and comments on current issues. Rogers 34-year police service allows him to have a credible perspective on these issues.
Adam Bland

Adam Bland is a great associate here at the EPC with his expertise in project management and his passion in training and exercising. He has a dedicated career working in the NHS and has worked in many multi-agency settings. Adam's paper on 'Brexit Benefits' gives a unique insight into contingency planning and proves an interesting read for those in the resilience industry, and even those who are not.
The Journal

View the 2019 Annual Journal of Civil Protection and Emergency Management HERE and take a look at the fantastic papers submitted by our team.